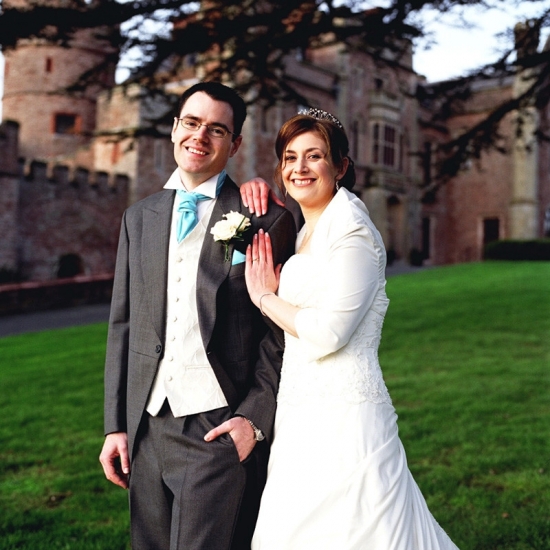 "We would both like to say a very special thank-you to you. Your work is absolutely stunning and you are a true professional. We are incredibly grateful to you for helping us to fully capture the love, happiness and complete atmosphere of our wedding day; our beautiful album will help us to relive the day for so many years to come. We have immensely enjoyed working with you, you are polite, considerate and very knowledgeable, which has put us at complete ease in hiring you and ensuring that we received such good quality images of our day. It is no wonder that Rowton Castle recommend you and your work, and we will certainly be recommending you to anyone that asks in the future.

I know my family and some of our friends may still want some pictures, so I will be in touch as soon as they have decided which pictures they would like. In the meantime, if you could send me through any offers that you have in the future I would appreciate it.

Many thanks once again for all your help and your beautiful work."